This is a tribute to all of the wonderful doctors and nurses in this world! I want to say a huge
to each and every one of you. You can never be told "Thank you" enough for what you do on a daily basis. The lives you touch. The kindness and compassion you show. The care and comfort you bring to your patients. All of the smelly and gross things you do so many times a day without  recognition.
Nurses, the Unsung Heroes!
I have had so many great nurses! I'll never forget the nurses who have shown me compassion. Those who gave me encouragement and stayed with me during treatments. So many who who cared for me throughout the long days and nights.
I tried to find information I could post about a very special nurse. I couldn't find a link or a website, or anything like that, but I have to post her name. Betty Sels is a nurse in the oncology department. She meets me with smiles and encouragement every time I go for treatments or check ups. She seems to never be tired or down (something I know is a talent shared by many nurses) and always supportive and caring. Thank you, and God bless you Betty!
Nurses are truly the unsung heroes! God bless you all!
Doctors, the Stars of Life!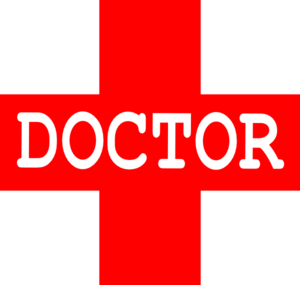 I've also had so many great doctors! Starting with my own family doctor and moving on to other doctors, specialists, surgeons, radiologists, psychologists… in other cities and in other states.  Never once did they let me think anything but that I would survive.  I had the support and expertise of excellent teams of specialists. It was incredible how everyone worked together to solve my medical and emotional issues.
Thank you so much! God bless you all!
Some of my all time favorites:
My oncologist and his team are incredible. An oncologist is Cancer.net
Oncologists
Oncology is the study of cancer. An oncologist is a doctor who treats cancer. Usually, an oncologist manages a person's care and treatment once he or she is diagnosed with cancer.
The field of oncology has three major areas: medical, surgical, and radiation. An oncologist oversees a patient's care from the cancer diagnosis throughout the course of the disease.
My oncologist is Dr Mark Westberg, an amazing doctor who's compassion for his patients is never ending. He, and his team, has been with me for my entire cancer journey.
I can never thank him enough. God bless you Dr. Westberg.
Dr. Mark Westberg  – Cancer Center of Iowa
Dr. Westberg is certified by the American Board of Internal Medicine in Internal Medicine and Medical Oncology. See more at:
What is otolaryngology?
A few years ago I met Dr. Jseph Bradley, a specilist in Otolaryngology. I only had the privilege of working with Dr. Bradley for about 6 months, but in that time I was so impressed by the attention he gives to each individual and the way he takes time to get to know not only his patient and their case, but also their family.
He's an amazing Dr! God bless you Dr. Bradley!
Dr. Joseph Bradley – Washington University School of Medicine
Specializing in :
Voice Disorders
Laryngeal Disorders
Swallowing Disorders – See more at:
The American Academy of Otolaryngology's definition:
Otolaryngology (pronounced oh/toe/lair/in/goll/oh/jee) is the oldest medical specialty in the United States. Otolaryngologists are physicians trained in the medical and surgical management and treatment of patients with diseases and disorders of the ear, nose, throat (ENT), and related structures of the head and neck. They are commonly referred to as ENT physicians.
So many wonderful doctors and nurses to thank
I wish I could list every nurse, doctor, technician, team member, and specialist of all kinds and say thank you to each one personally.
You are all amazing! Thank you again, and God bless you all!
For my readers: Remember to say thank you to those who provide care for you. They all put up with a lot of crap, anger, and despair. They get dumped on and yelled at. But they have worked hard and have earned their seats in heaven.
Come see more about me.
I also have links you can check if you need other information- check out more of my website!
Then, if you want some fun – come and visit my fun drawing website. See some of my drawings and have some fun!